If you had been a fly on the wall this past week, you would have heard these words countless times: " Share, please share, share! "
While there are many reasons I want my children to share, like not having to listen to ear-piercing screaming, definitely ranking right up there at the top is this reason: sharing benefits everyone. The person who was shared-with, the share-er, and everyone else who now has a more pleasant environment than the previous bickering and selfish stubbornness. Sharing is for the common good.
Sharing doesn't come naturally, and it certainly isn't just difficult for children to learn. It truly does have to be learned. And to learn, there must be repetition.
I am particularly thankful this week for Ann, who has shared her heart in a beautiful book, benefiting so many in countless ways by sharing what the Father has shown her, taught her, walked out with her.
It can be intimidating, after reading such well written words, to want to share my own grammatically incorrect and very non-poetic perspectives, but God gently reminds that He gives good gifts, insights, to each of us who seek His face. He delights to do this! If we share with each other what He has done in our lives, things He has whispered in our hearts, it glorifies Him and benefits the common good. He is just an awesome multi-tasker like that.
The Spirit manifests Himself to each of us, and in each of us, in different ways. If we share what He has shown us, together we see Him better. And when we see Him in His glory and beauty, we want to be more like Him. Thank you, Ann, for sharing a wise and knowledgeable message of soul-hole-healing and communion with God through giving thanks, inspired and worked out by the Spirit.
And you--God-crafted, individual, beautiful person reading these words--please keep sharing what God shows you. You are a piece of the Father's heart that will never be experienced on this earth the exact same way again. Ever. Share! : )
Maybe now is a perfect time to start a Jesus Story Box?
Counting thanks again today with the lovely Holy Experience community...
#124 space heater to warm cold ache out of thin toes
#125 Husband's creativity that takes up a lot of the living room
#126 the smell of sweet grapefruit, rounded and ripe, sun shades on dimpled skin
#127 that God still inspires words, that He teaches through others, that He multi-tasks
#128 a bright, cheerful corner on a gray-drizzled day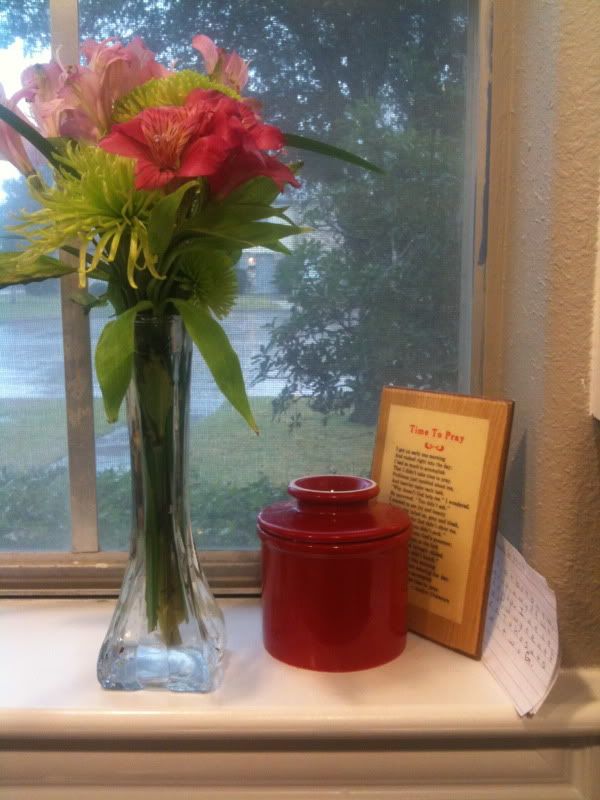 #129 rain marks that blanket-top wooden fence boards
#130 cinnamon and pure maple syrup over hot buttered toast
#131 Daddy and daughter-made pasta jewelry (Daddy's idea!)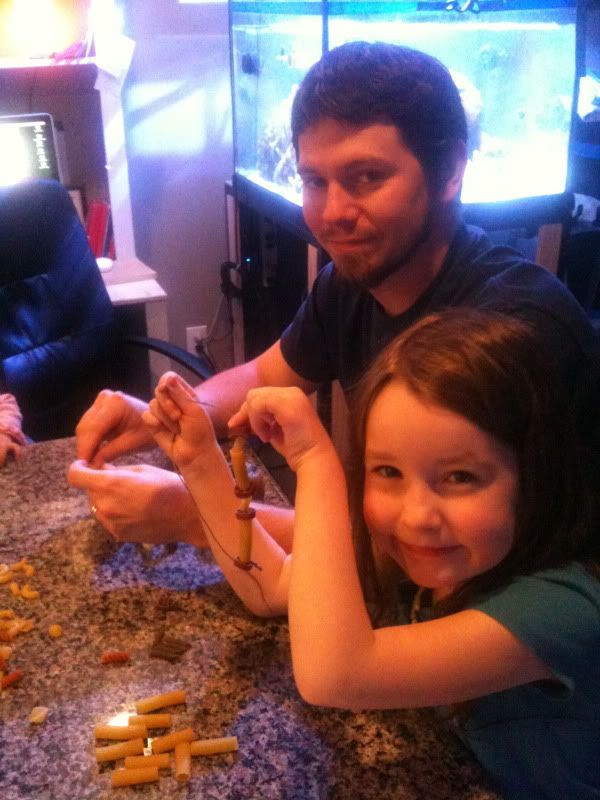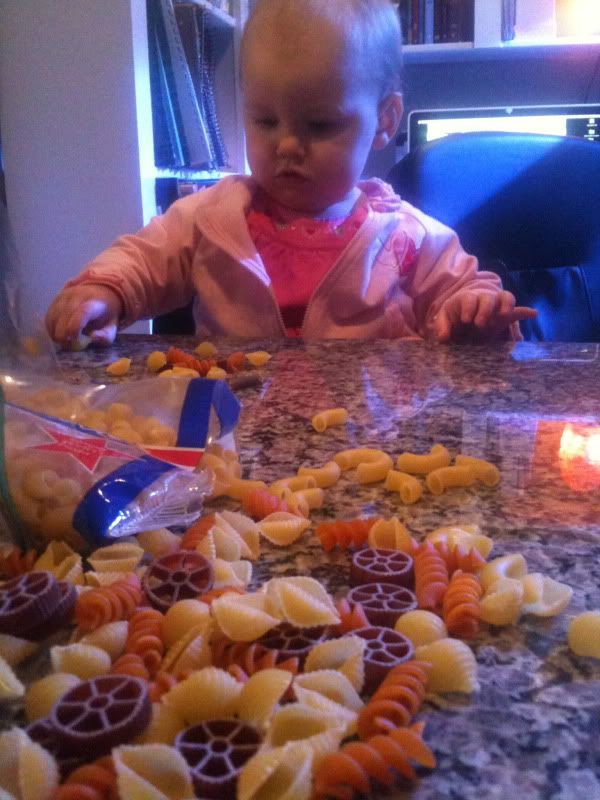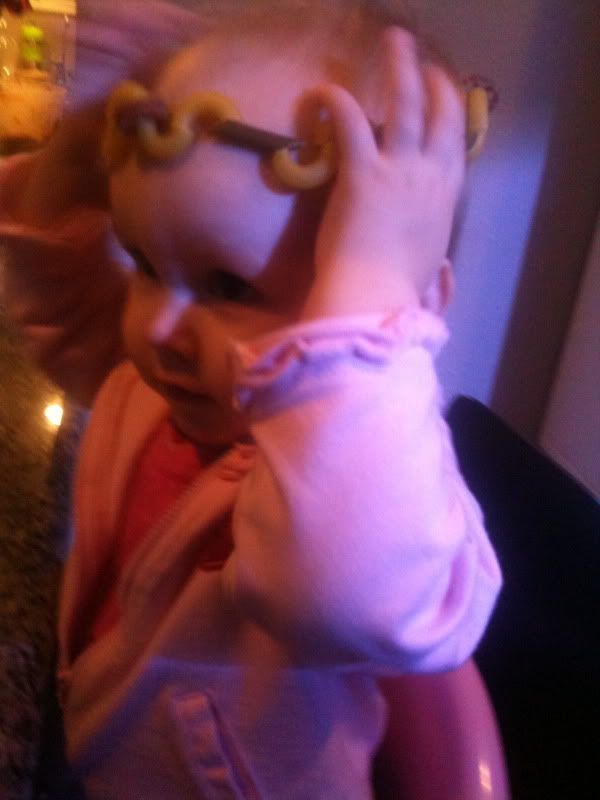 #132 unexpected "just because" gift of flowers from the Husband-twice in two weeks!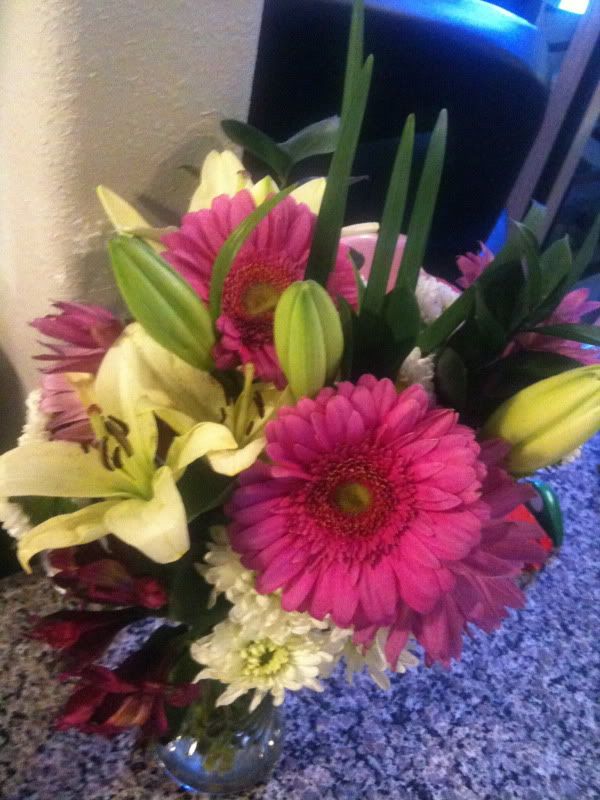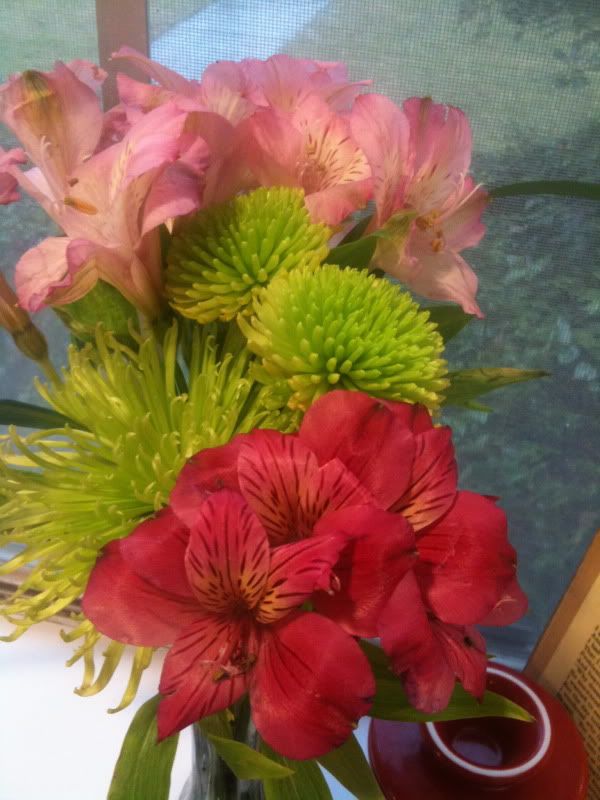 #133 full-mouthed baby, muffled and persistent, bouncing out her "i" emphasized "biiiiiiiite!"
#134 un-rushed morning nursing, knowing time is almost up for this special baby-bond, this gift of love and comfort to my ever-more-independent babe
#135 gentle, open-palmed baby smacks to my face, and her tiny pointer finger tracing the tips of my eyelashes
#136 thunder and lightning-free shower for happy rain-booted feet to tromp in
#137 rain bringing brief sky-light spots when it meets cemented-ground... like God's own christmas lights show set to fast-paced, sweet drumming music.
#138 sisters who adore each other
#139 patient cats with rough children
#140 his wedding-ringed hand searching for mine under covers to squeeze a sleepy "good morning"
#141 that I didn't trip, pass out, or throw up before, during or after my brief talk in church yesterday on the Sanctity of Human Life(I was even more nervous than usual!). And yes, for curious minds, I was rewarded with the broach Selah told me I could have "if you do a good job and everyone cheers really loudly."
#142 my little "cook"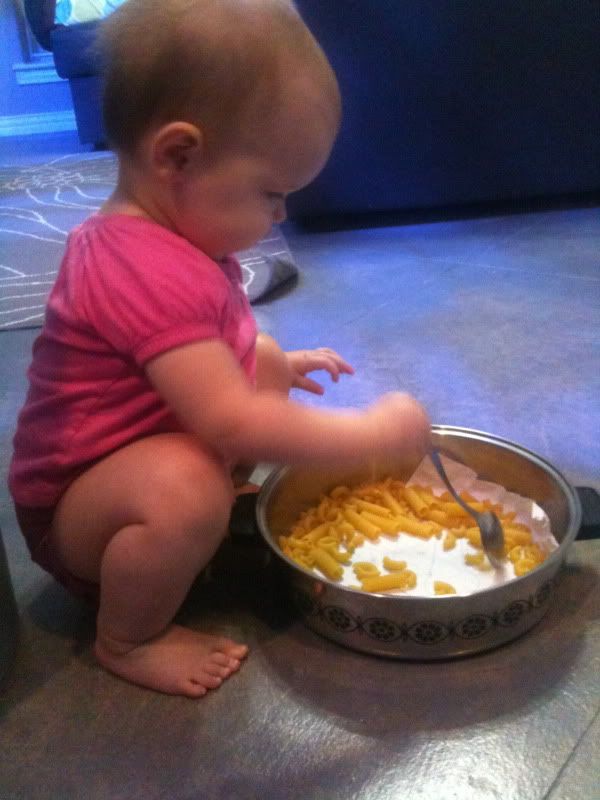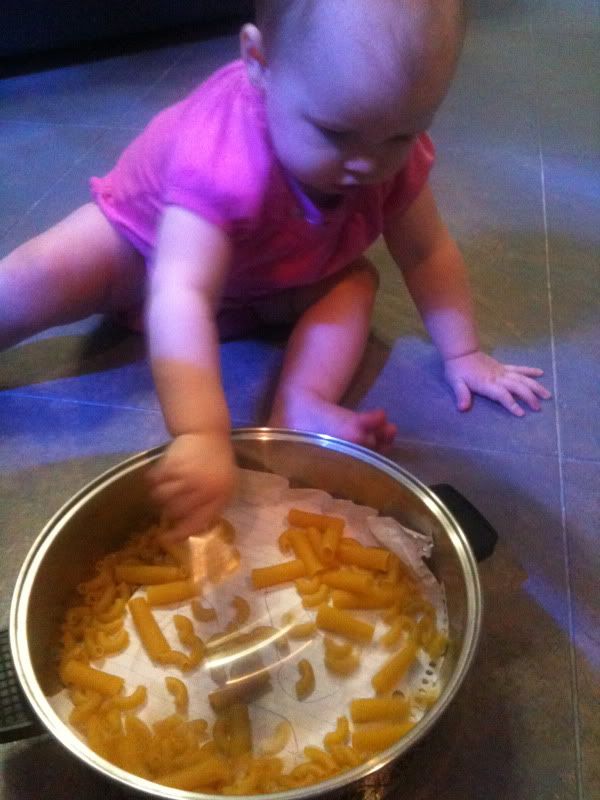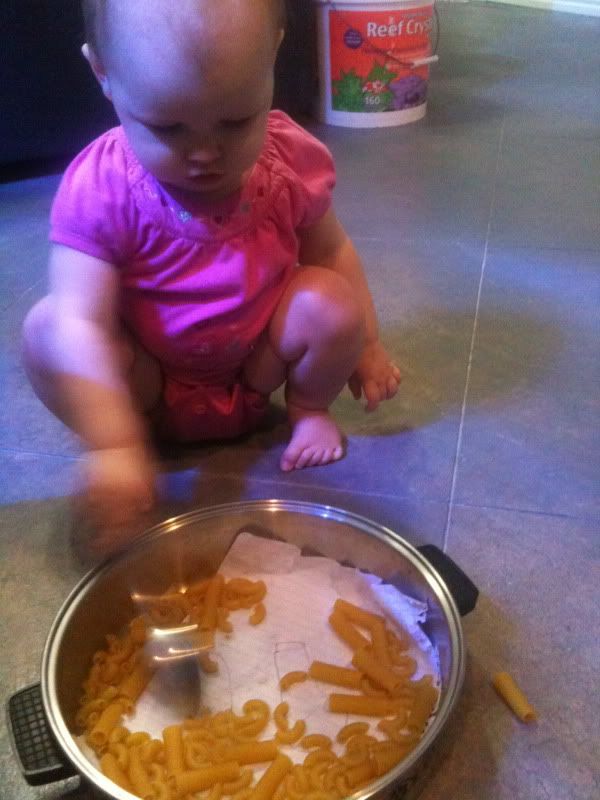 "Now to each one the manifestation of the Spirit is given for the common good. To one there is given through the Spirit the message of wisdom, to another the message of knowledge by means of the same Spirit, to another faith by the same Spirit, to another gifts of healing by that one Spirit, to another miraculous powers, to another prophecy, to another distinguishing between spirits, to another speaking in different kinds of tongues, and to still another the interpretation of tongues. All these are the work of one and the same Spirit, and he gives them to each one, just as he determines."
~ 1 Corinthians 12:7-11