Little Girl loves to pick it up, open and shut, open and shut. The paper holds little interest for her now, but someday, when love stirs her heart, she'll reach for the words that will set a standard she may not even know she has.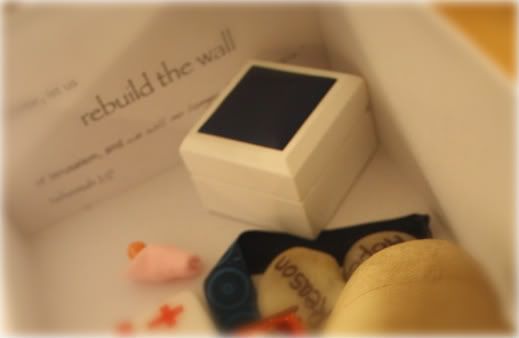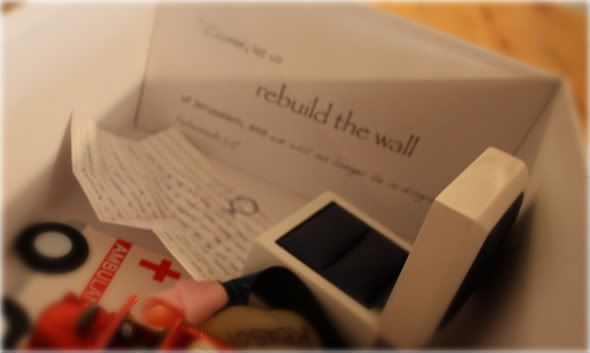 "Are you ready to read the Proverb for the day?"
I stop buzzing around and lay the long day down, look up into soft smiling eyes. His, hazel-green and gold flecked.
It was his hair that first caught my attention...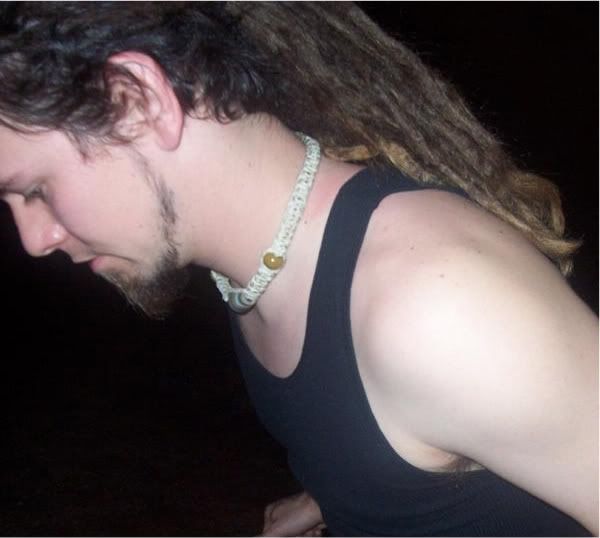 ... but his eyes that held me, a too-young sixteen, a curious, quiet-deep that drew people to him(who was I to resist?). That hasn't changed. But now, with the Spirit behind them, magnetic pull intensified, inspiring these words I only dreamed of hearing a long year ago.
Lips curl happy. "Sure, your Bible or mine?"
He, the cool-cat, says it calm, shoulder-shrugged " Yours..."
I toe-turn immediately to retrieve our newly shared Treasure, Gold hidden under layers of each hour-stacked day. His asking brings soul-singing, an answer to my years-long prayers for this man to be after His own heart. It is a recent routine, this Proverb reading, and I love and look forward to it.
I settle in snuggled, leaning back against the pillowed wall, right in the center of the twin bed. He takes his usual place on the floor beside the low frame, kneeled close and lounging. I ask it, expectant, hopeful "Did you want to read, or me?" I love his reading voice, the way the scriptures fall fresh, many seen by his eyes for the first time. He often asks questions unashamed, and I realize how much I take for granted, all those years my parents taught me all about Him.
"Why don't you read this time?"
A little surprised but unruffled, I turn familiar pages, underlined in inks of blue, black and red... some pencil too, from my first soul-stretching days. Find the Proverb 25, run words and fingers down the page.
And right at the end I see it there, all purple and square, with his familiar man-neat scrawl. The sticky note reads: "Please see Ephesians 5:21-28".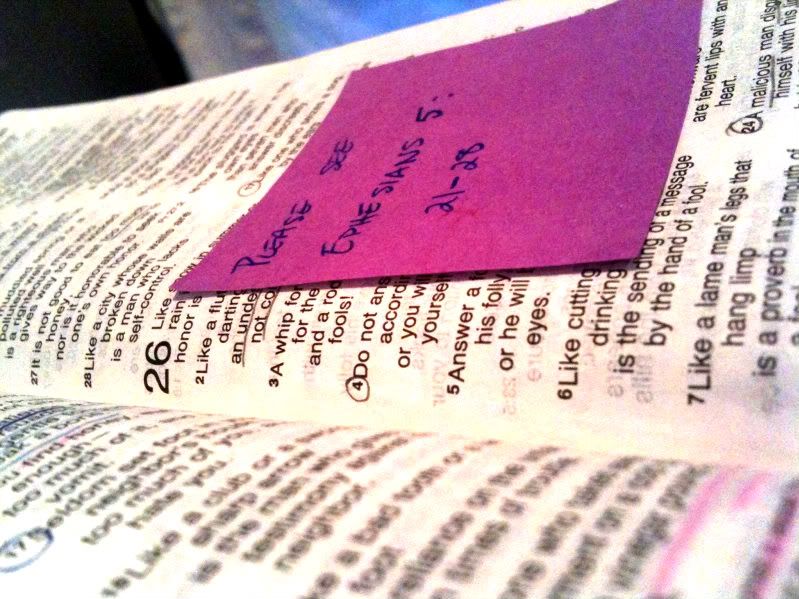 The corners of my mouth twitch but I force them still. I try to keep thoughts from pounding my impatient curiosity out in a happy-squeal. Could this be it?
I flip quickly, feel his eyes on mine. I read. "Wives, submit to your husbands as to the Lord...Husbands, love your wives, just as Christ loved the church and gave himself up for her...In the same way, husbands ought to love their wives as with their own bodies."
I let the smile go so my face won't burst, read the next purple square: "Please see Colossians 3:18-20"
Fingers fly, and I grin it, chin shaking "... Husbands love your wives and do not be harsh with them."
I follow the "Please see 1 Timothy 3:1-5" and squeak it out, unable to look at his face "... the husband of but one wife..."
Tremble over to
"Please see Hebrews 13:4-6"
and
whisper-stumble through
"1 Peter 3:1-5"
and then I see it, folded and tucked tightly against the binding that holds all these Joy-words together.
Blue-print lined and laid out, vulnerable lines of life-plans, confidence summed up with a question mark.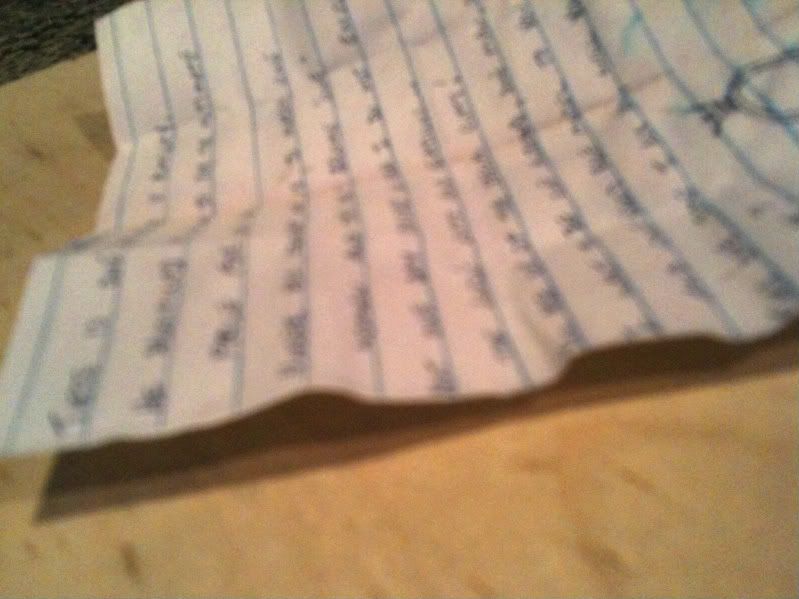 I brim and blur from the first line, he, who once said some several years ago "I think evolution is true. I don't believe in a God, sitting up on a cloud, waving a magic wand over humanity..." now writes strong and sure:
"There is One God and He is Almighty."
Eyes spill hot, like so many liquid prayers that he, this man so-long loved, would write that, know that. The second line, too:
"He sacrificed His One Son to pay the ultimate price for our sins."
My cup overflows. I read on, all beautifully undone:
"Under His covenant, man is to marry one woman
and they are to become "one."
Not one day passes in which I do not enjoy
the LORD's gifts and creations...
You are one of those special gifts!
I want to be one husband, one man, one leader
and one good role model to you.
This one time I ask you, will you be my one wife?"
One tear drops soft next to the drawn ring that reads "one" and I whisper it past the gorgeous held-out solitaire right into his deep tenderness, "Yes!"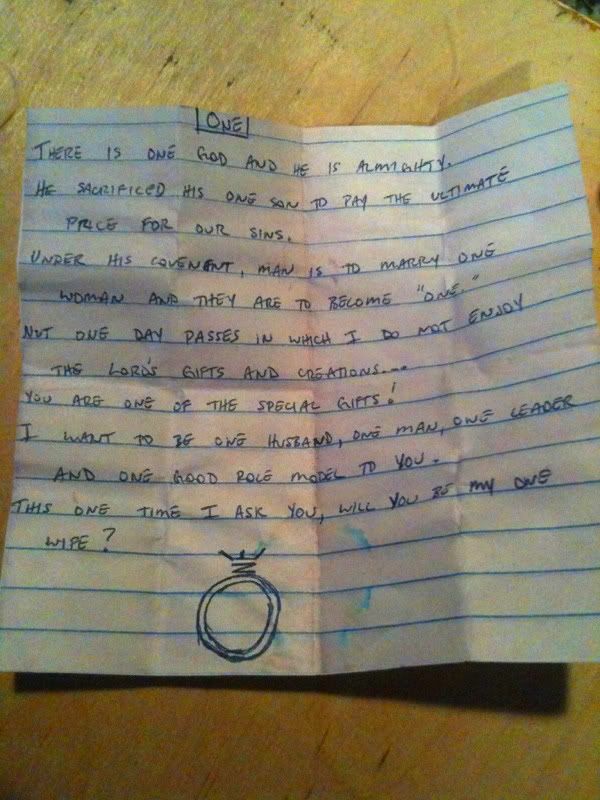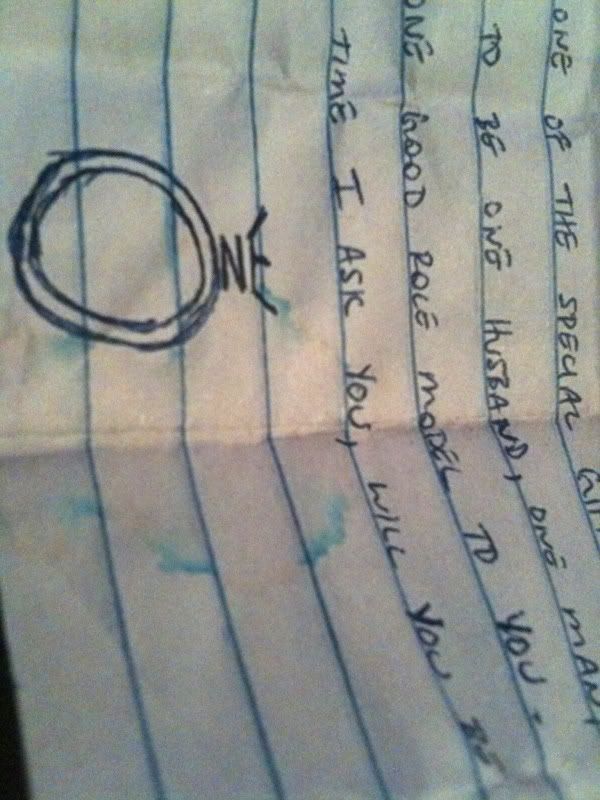 And I know it now more than ever, see new shoots from solid roots going deeper, that there is but One God, and Oh, He is Mighty to save.
We are new!
"Therefore, since we are receiving a kingdom that cannot be shaken, let us be thankful, and so worship God acceptably with reverence and awe, for
our "God is a consuming fire."